Google Ranking Factors, Every SEO Guys know that Google has 200+ ranking factors in their algorithms.
But how many are related and useful to you?
Understand, You are a Digital Marketer and You don't want to learn Google Algorithm, Common guys we are backbenchers 🙂 – we know how to hack and work smartly.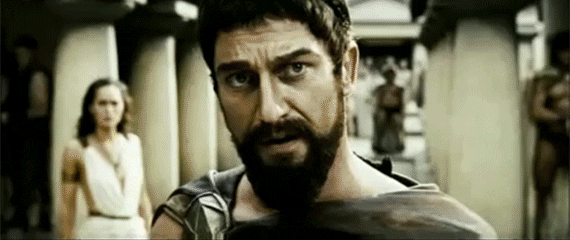 Let's dive in and understand the top 25 Google Ranking Factors:
Google Ranking Factors
The Relevance of Overall Page Content
Does your page content help visitors according to the query?
If Yes, then you are doing good. Your visitors should choose you over your competitors. Your page should provide in-depth information to Illustrate the need for your products, services, or idea.
Always hire a good content writer and proofreader to make relevant page data for top google ranking or take advice from the industry experts.
Quality of Linking Sites & Pages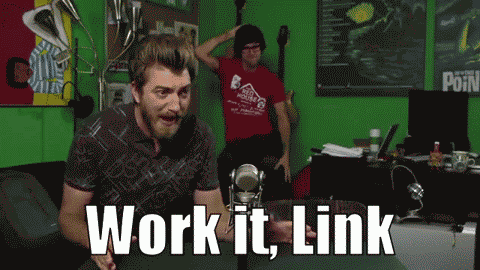 Another important factor taken into Google Ranking Factor list is the quality of the page that is sending the link, search engines follow every link on every crawling but links from high-quality trusted pages to count more in boosting rankings than questionable pages and sites.
Spammy links can harm your website and drank you, So you need to maintain the quality backlinks for your website. Hire an SEO Guy if you don't know how to generate backlinks or how to remove spammy backlinks for your website.
Use of Query-Relevant Words & Phrases
In 2020. to attract the right and huge amount of visitors to your Web site, you need to use keyword phrases instead of just single keywords or short keyword. This activity will help search engines to match users' queries to results that are more relevant to them.
A keyword phrase can be two or more words typed as a search query. You can use multiple tools (Free) to find the right search query to optimize your content.
Rank Tracker
Google Ads Keyword Planner
Google Search Console
Google Trends
Keywords Everywhere
Answer the Public
KWFinder
Domain's Perceived Expertise, Authority, & Trust (EAT)
It's not the first time we've seen E-A-T factor into algorithm updates, It was an important factor and still, it is an important factor in Google Search Rankings.
Expertise, Authority, and Trust- These are three factors that Google algorithms use to measure and analyze how much trust it should place in a brand or website. Google wants to give its search engine users the best experience possible, so Google only wants to promote trusted websites.
Remember the following points when you optimize your website for search engines:
The expertise of the creator of the Main Content.
The authoritativeness of the creator of the Main Content, the Main Content itself, and the website.
The trustworthiness of the creator of the Main Content, the Main Content itself, and the website.
Mobile-Friendliness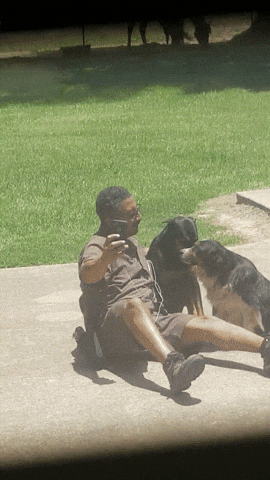 Having a mobile-friendly website is a critical part of your online presence. In every country, smartphone traffic & tablet traffic now exceeds desktop traffic. People are using and preferring mobiles over the desktop so your website should mobile friendly for better user experience
Test how easily a visitor can use your page on a mobile device [TEST NOW] – Just enter a page URL to see how your page scores.
Exact Match Keyword Use
In SEO, exact-match keywords also refer to search results/content that perfectly match all of the keywords in the search query, exactly as entered. You can use that exact search keyword in Webs Page URLs, Page Titles, & Image ALT Tags. Trust me this technique works if you do precautionary.
Quantity & Diversity of Linking Websites
Link Diversity means different things to different people.
Some peoples think link diversity is the number of links you give to other sites from your site. Links out, not in. There's also the Old SEO school of thought that link diversity is the total number of pages from your site that are linked to by other sites.
What is link diversity today?
Quality Matters Over Quantity – Generate backlinks from multiple sites (Good)
Link Farms Are Bad – Take care because high quality manufactured links are getting slapped with penalties (Bad)
Number of Domains Matters But High Authority – It's more impressive if you have multiple domains backlinking to you multiple times collectively (Good)
Diverse anchor text – Don't chase only single keyword for backlinking activity, Create a long list of related keywords and chase them you will win (Good)
Your backlinks should look natural as much as possible – @DigitalPrakhar
Content Accuracy is NOT But FACTS 🙂
we cannot verify the accuracy of the content and it is not a ranking factor – Google
Really? 🙂
Machines can't tell the "accuracy" of content. Our systems rely instead on signals we find align with the relevancy of topic and authority. – Google
Then What?
Facts in the content, They really matter a lot. Whatever information you are providing but if you are including facts and statistics that really matter for Google Algorithms. So start working on good content which can help users and they can share with others.
Link Authority of Host Domain (Domain Authority)
Domain Authority predicts how well a website will rank on search engine result pages.
There is absolutely no evidence that Google has created and used any kind of Domain Authority metric but somehow domain authority helps because old domains, trusted domains are better than new ones because they are generating lots of traffic every day, they have users who trust on them.
It is like, you have the blessing of any senior citizen at your home because they have learned lots of things through their experiences and they can help you to make better decisions in your life.
Same way if you domain has some authority in your industry then indirectly Google Algorithms will give value and respect to you if you are not spamming anything.
Page's Perceived Expertise, Authority, and Trust (E-A-T Again)
'Expertise, Authority and Trust' – the guidelines are what the people who manually review pages for Google. E-A-T is the shorthand Google uses in its Search Quality Evaluator Guidelines.
How to Optimize for E-A-T?
#1 Have good bylines – Bylines are the text right below post titles that show the author name, date and more.
#2 Create good author pages – Information about a site's authors.
#3 Have a robust about page – An about page is one of the most important ways for a website to establish trust.
#4 Show clear and accessible contact info – It helps to establish trust if you show that you are receptive to feedback
#5 Have all the necessary legal pages – There is no clear idea about this in EAT Guidelines but it does make sense to include them just in case.
#6 Again, Get links from relevant high-authority domains – Links are likely the biggest determinant of the "A" (authority) in E-A-T.
#7 Have content is written or reviewed by credentialed experts – Google really wants to show content that is written by credentialed experts.
#8 Cite authoritative references – If you are writing about scientific topics, then you should definitely cite references
#9 Don't go against the scientific consensus too much – When it comes to information on scientific topics, Google wants to emphasize content that represents the scientific consensus.
"High E-A-T information pages on scientific topics should be produced by people or organizations with appropriate scientific expertise and represent a well-established scientific consensus on issues where such consensus exists." – Quote From Google Guidelines
#10 Manage your online reputation – take steps to manage your brand's online reputation and try to prevent readers and customers from having negative experiences in the future
Loading Speed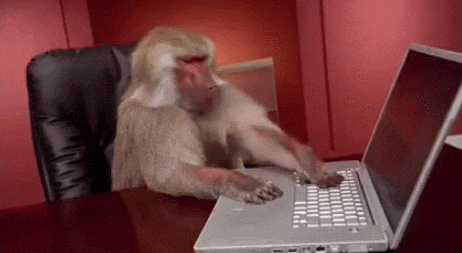 Load Time – the time it takes to fully display the content on a specific page.
In 2010, Google announced that page speed would impact your website ranking. It actually refers to the time a visitor has to wait until your page is completely loaded. On average, a page load for an e-commerce website takes 7 seconds meanwhile the ideal load time is around 3 seconds or less.
Start working on the following points to improve loading time:
Choose the right hosting for your website, Don't go for cheap – Buy This
Compress large Images
Don't use embedded video, host videos on your server
Optimize for all browsers
Remove low quality & unnecessary ads from your website
Don't go for free themes, Buy or hire someone to design your themes especially if you are running a business website.
Avoid Double-barreled code – if your HTML/CSS is not efficient or too dense, it will lower your page speed.
Usage Data
A data which shows how users are behaving on your site can be an important asset for SEO, Don't avoid this. Analyze the following data and redesign your SEO strategy:
Click-Through Rate (CTR)
Dwell Time
Pageviews
Top Content
New vs. Returning Visitors
Bounce Rate
Time on Site
Conversions
As per the March 2019 Core Algorithm Update, we see another example of Google rewarding user engagement and helpful content. This means that, as the amount of available online content grows, Google is paying more attention to signals that indicate whether users are happy or not
Freshness of Publication
Everyone loves the fresh thing and Google is also one of them, its algorithms also prefer fresh content and want to give the best user experience to their users.
Old Phrase – Content is King
New Phrase – Fresh Content is King
Future Phrase – Quality & Fresh Content is Everything
Content marketing is the new name of future digital marketing, Content can be video, audio, text, image or anything but if you are not delivering fresh content to your users means you are not justifying with them.
Anchor Text of Links Pointing to the Page
Anchor Text is the visible, clickable text in a hyperlink.
Example of SEO-friendly anchor text is:
Succinct anchor text – Find a concise & accurate way to describe the linked-to page, use that word or phrase would encourage users to click on a link.
Relevant to the linked-to page – A highly relevant link can improve the likelihood of both page A and page B ranking for queries related to their topic.
Low keyword density (not overly keyword-heavy) – Don't overdo it with keyword-heavy internal links. Internal linking is certainly a recommended best practice, but be careful with the anchor text you use to link your own pages together.
Not generic Anchor Text – Generic anchor texts are the type of backlinks that use words like "website", "info", "link" or phrases like "click here", "read more", "visit this page", to link to another website.
Location, Frequency, & Distance of Related Words
Keyword Proximity – refers to the distance between two words or phrases, or how close keywords are to each other within a body of the text. They generally treat key phrases as a keyword. Usually, we do not target keyword
In SEO, We should always focus that we are not doing any Keyword stuffing activity or not overusing of related keywords. It is not only important for Google Ranking but it is also important for user experience also. Try to maintain keyword density around 1% to 2.5% max in your content and maintain the distance.
Total Amount of On-Page Content
On-page SEO is the practice of optimizing individual web pages in order to rank higher and earn more relevant traffic in search engines.
On-Page Content helps a lot to optimize your website if your web pages have content means you have opportunities to rank on multiple search queries and you can easily follow the On-Page SEO Parameters.
SEO content is any content created with the goal of attracting search engine traffic
Use of Unique, Relevant Images
Image optimization is one of the most important steps to take under the SEO umbrella, It helps a lot like a Google Ranking Factor.
Use unique images that are page-relevant
Use the highest quality format possible
Reduce the size of your image file
Organize multiple images for optimum viewing
Include a concise caption with your image
Utilize the "Alt Text" to maximize accessibility
Site Accessibility Factors
Here are few points which can help you to boost SEO through site accessibility:
Place your logo on the top left and link it to the homepage
Use left-aligned text for body copy
Make sure all pages load quickly
Use responsive designs for viewing on mobile devices
Title Tags
Good Header Structure
Schema Markup
Sitemaps
Anchor Text of Links to Other Pages on the Domain (Interlinking 🙂 )
Interlinks are useful for three reasons:
They allow users to navigate a website.
They help establish an information hierarchy for the given website.
They help spread link equity (ranking power) around websites.
Keyword Use in the URL
While they do give weight to the authority of the overall domain itself, keyword use in a URL can also act as a ranking factor. While using a URL that includes keywords can improve your site's search visibility, URLs themselves generally do not have a major impact on a page's ability to rank. – MOZ
If you are creating pages or publishing posts, Always use keywords in URLs, this activity helps a lot in Google Ranking. It makes sense and carries some weight because it's the name of an entire document.
"Unlinked Mentions" of the Site/Brand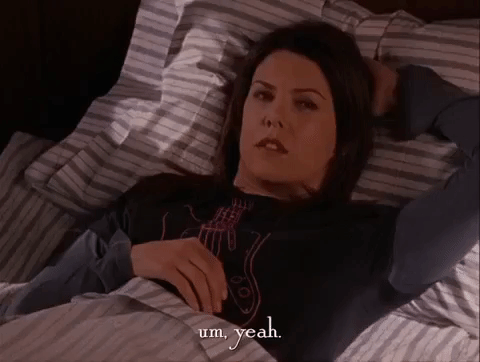 If people are using your brand name and mentioning your brand name on web pages, this activity also helps like a Google Ranking Factor. Crawlers not only the links but they also crawl the information which is very important and you can't avoid if you are doing SEO.
Track your brand mentions and analyze the positive or negative mention. If you are getting positive ones then it is fine else you need to fuel yourself to remove that mention. Use this to track mentions
Age of the Website
Your domain has to be at least 4+ years old to get some serious long term rankings going. – @DigitalPrakhar
Domain age refers to the length of time that a website has been registered and active. Domain age conveys trust to website visitors and to the search engines.
Two factors are considered in the age of a domain name. First, is the length of time that a domain has been registered. Second, is the age of the website in regards to how long that it has been active, or how long that it has had crawlable content on the web.
Use of Google AMP
The main benefit of AMP is speed. If your website is currently super slow-loading for users on a 3G mobile connection then you will notice an instant improvement in load speed times through using AMP.
AMP stands for "Accelerated Mobile Pages," An Open Source Framework designed to enable fast-loading mobile websites.
Google officially integrated Accelerated Mobile Page results in its mobile search results. The webpages making use of AMP coding appear within special places in the SERP with a special AMP lightning indication. This new algorithm has given priority to speed on mobile devices.
Use of External Links on the Page (External Links)
External links are links that will send your readers from your website to other sites across the internet. Commonly, these are used to verify facts, backup sources, or simply point people toward resources.
External links are the most important source of ranking power because search engines view them as third-party votes for your website
Keyword in the Domain Name
A keyword in a domain has a very little direct impact today, but it does play a tremendous role in the anchor text of the links a website earns
Don't take it on priority but yes if you can find any domain that are related to your keyword or have keyword then it is better to have that domain. Nothing to lose.
Conclusion:
Not all these 25 Google Ranking factors will be relevant for your particular site, but it's worth looking at them and making sure that where they can be applied, you meet the requirements for a top google ranking in 2020. Good Luck 🙂
Share your valuable feedback in the comment box below.