Expanding your use of advertising platforms can help your campaigns reach target audiences not on traditional platforms through text, video and audio ads.
Are you struggling to capture your relevant audience for your business these days?
You are running google ads or Facebook ads but not able to drive sales for your business?
You have tried multiple audiences groups, multiple ads, or budget experiments also but not getting desired results.
Now, you need to explore more platforms where your audience is available. So here are the 19 best ads platforms you should try for your business.
List of 19 Best Ad platforms for your Business
1. Google Ads
Google Ads are very important in your digital marketing campaigns, Google Ads is the advertising platform of Google, where ads are served to users when they perform a search. Instant benefits of Google Ads is that it improves the visibility of the brand & brings in faster results.
Google Ads itself is a boon to advertisers to speed the process of revenue generation.
Thousands of companies are getting ROI from their AdWords campaigns Because Google Ads are:
Scalable
Measurable
Flexible
Faster than SEO
Easier than SEO
Taking Over the SERPs
More Engaging than Organic Results
Ads Traffic Might Convert Better than Organic Traffic
Complements Other Marketing Channels
Competitors Are Using Google Ads
2.  Facebook Ads
Facebook advertising is the best tool (Ad Platform) for any business to reach an exact audience. You can use Facebook ads to advertise people by age, interests, behavior, and location. If you really know your customers, you can use Facebook advertising to engage them.
You are missing opportunities every day if your business is not advertising on Facebook. Here's why:
Your customers spend most of their time on Facebook
Facebook advertising is the most targeted form of advertising
Facebook Advertising is the cheapest form of advertising
Facebook advertising is fast
Facebook advertising increases brand awareness
Facebook advertising increases website traffic
Facebook advertising increases revenue, sales, and leads
Facebook advertising is measurable
Facebook advertising increases your customer attribution
Facebook advertising can lower your cost per acquisition
Facebook advertising can drive off-line sales
Facebook advertising can engage your website visitors
Facebook advertising can drive repeat business
Facebook advertising builds engagement
Facebook advertising increases word-of-mouth and referrals
Facebook advertising can help you build your email list
Facebook advertising can grow your blog traffic
Facebook advertising can increase your SEO rankings
Facebook advertising can help you break into new markets
Facebook advertising is real-time
Your competitors are using Facebook advertising
Facebook advertising can give you an edge on larger businesses
Facebook advertising is mobile.
Facebook advertising is more effective than organic (organic Facebook is almost dead)
Facebook advertising is budget-friendly (set your own budget)
Facebook advertising is the most cost-effective advertising investment you can make
3. TikTok Ads
TikTok is one of the most popular media platforms in the world, TikTok not only provides a place to share the best moments in life, exchange ideas globally, but also provides a place for companies around the world to reach engaged audiences.
On the TikTok Ads platform, you can easily define:
Your target audience
Create your ad creatives
Decide when and where to show your ads to your potential customers
Why Should You Advertise on TikTok Ads?
Because:
Effective Reach and Engagement
Run Your Ads Across TikTok's Family of Apps (Vigo Video, TopBuzz,BuzzVideo,NewsRepublic)
A Variety of Ad Creative Formats for Your Choice
Target Your Potential Customers
Transparent Measurement & Trusted Data Partners
Types of Ads on TikTok
In-feed Ad
Detail Page
Post-roll Ad
Story Ad
4. Microsoft Advertising
Microsoft Advertising can help you execute marketing strategies that get better results.
With Microsoft Advertising and the Microsoft Search Network, you can reach 167 million unique users. These users spend 26% more online than the average internet searcher. Leveraging the powerful targeting features of Microsoft Advertising, you can reach this engaged audience and connect with high-quality customers.
You can build campaigns that take advantage of these precise and flexible targeting features:
Keywords
Location
Language
Scheduling
Device type
Time of Day and Day of the week
Audience targeting
Shopping
Google Import
Identify the right keywords.
Choose optimal keyword bids.
Analyze performance & optimize.
Improve campaign performance.
5. Quora Ads
Quora is a publicly mediated Q and A forum that relies on a system of upvotes and community contributions to serve insightful answers to inquisitive searchers.
Quora is unique in that it offers advertisers the ability to build credibility in the eyes of a prospect during the hella important research phase.
Quora says Quora offers advertisers…
A large, engaged audience
Quality content
High user intent
Measurability
How do Quora Ads Work? (Steps)
Creating a Quora Account
Installing the Quora pixel
Creating a Quora Ads Campaign
Ad Set: Targeting & Bidding (Topic Targeting, Audience Targeting )
Quora ads look a lot like text ads in Google Ads. Quora ads should be written like sentences Instead Of In Title Case Like People Tend To Use When Writing Search Ads
The constituent components of a Quora ad are as follows:
Business Name – 30 characters
Headline Sentence – 65 characters
Body Text – 105 characters
Display URL – 30 Characters
6. AdRoll
AdRoll is a marketing platform that is concerned with driving the best performance for their customers. Whether that's achieved via prospecting, retargeting, email, ABM, or any of its other products isn't as important as providing value to their customers.
Using AdRoll's products together obviously drives the best results, but if you'd like to start by road testing just Prospecting or just Retargeting you can also use them individually. You can sign up for a free trial or chat with an AdRoll performance specialist who can advise you on which products might be the best fit for your business situation.
Features of Adroll Platforms:
AI bidding
AdRoll Prospecting
AdRoll Retargeting
AdRoll Email
Custom Design
AdRoll Dynamic Ads
AdRoll Integrations
7. Amazon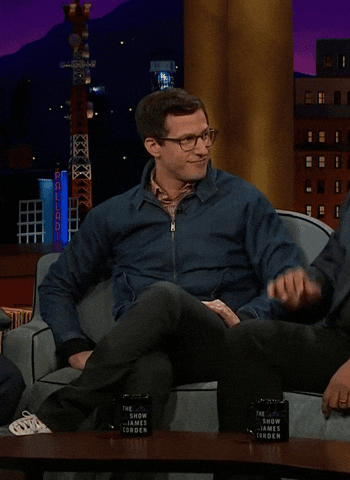 When you type in a keyword in the Amazon search box and results appear, some of the top results will be sponsored posts—these are considered Amazon Ads.
Advertisers who want to gain more visibility to their products on Amazon can pay for these positions by bidding on specific keywords, which will lead to higher visibility in the Amazon SERPs. The advertiser will then be charged when a shopper clicks on their ad. You can essentially see Amazon's advertising platform like the Amazon version of Google Ads.
Features:
1. AMS:
Amazon Marketing Services is a suite of pay-per-click (PPC) performance advertising products available to advertisers via self-service portals. AMS offers three different types of PPC products: Sponsored Products, Headline Search Ads, and Product Display Ads.
2. AAP/DSP:
Amazon Advertising Platform is Amazon's Demand Side Platform (DSP) and is available as a managed service from Amazon directly, or self-service through accredited agencies. It enables advertisers to reach Amazon's audiences on third party sites and apps through ad formats, including:
Desktop and mobile web display ads
Mobile banner ads
Mobile interstitial ads
Video ads
A DSP media buy is the only way advertisers can specifically target Amazon shoppers off of Amazon and AAP is also the only way advertisers can buy ad space on Amazon's own websites.
Types of Amazon Ads:
Sponsored Ads
Display Ads
Video Ads
8. Taboola
Taboola is the world's largest content discovery platform. They help publishers boost engagement and monetize their online properties while enabling advertisers and marketers to reach highly engaged audiences in a cost-effective and scalable way.
Their personalized recommendations help advertisers grow their traffic and reach potential customers across the world's most popular websites. This happens at the very moment they are in 'discovery mode', consuming content and showing interest in new stories or products.
Tabola recommends content across many of the world's most top sites, including NBC News, Daily Mail, The Weather Channel, EuroSport, Yahoo! Japan, and more.
With Taboola, you'll get:
Powerful targeting options – Enabling you to target your audience by location, operating system, and the device they are browsing from.
Full control of your campaigns – with the ability to start and pause campaigns, and decide on campaign settings such as cost per click, campaign budget and more.
Comprehensive reporting – With full transparency to help you take the steps you need to grow and scale your campaign, and get a 360-degree look at what's working best and where you can improve.
The flexibility to set your goals – Including brand awareness, increasing sales, driving conversions and more.
9. Reddit
Reddit is a "social news aggregation, web content rating, and discussion website." And, according to Amazon/Alexa, Reddit is the sixth most popular site in the US, ahead of Twitter, LinkedIn and Instagram. In the month of March 2019 alone, it pulled in almost 1.6 billion visits
Reddit attracts 42% of Internet users between the ages of 18 and 24 and 69% are male while 31% are female.
When it comes to advertising, recently Reddit has added:
User profiles to give people, and brands, a definitive on-platform presence to link to
Conversion tracking and data improvements to better quantify the results of your Reddit ads
Improved ad campaign structure to maximize ad performance
An expansion of their Promoted Posts ad option to its mobile app
10. BuySellAds
BuySellAds is an advertisement marketplace where publishers can list their sites and advertisers can come and check the stats and directly buy your advertisement spots.
BuySellAds works as a middleman to process this automatic ad buying and selling. For their service, they charge 25% of the transaction.
11. Infolinks
Online advertisers utilize the Infolinks Self-Serve Marketplace to customize their own campaign.
Advertising with Infolinks means – you are delivering a company's product or service to your website visitors.
Infolinks has a marketplace of more than 100,000+ websites.
It is operating in 128 countries with headquarters located in Ridgewood, New Jersey, and Research and Development center in Tel Aviv, Israel.
It provides more power to its users than Google AdSense.
Main Features of Infolinks In-Text Advertising Program
Real-Time Intent.
Keyword-based real-time bidding.
High engagement ad units.
Relevant Ads.
An open platform for publishers.
Operating in 128 countries.
It is the third-largest publisher marketplace.
12. LinkedIn
If you're a B2B marketer doing paid advertising, LinkedIn is your dartboard. It's full of 380 million business professionals, and a certain demographic of these people create your bullseye. What's more, the LinkedIn Ad Network gives B2B marketers all the information they need to reach these targets.
Read Full Article – 6 Reasons Why LinkedIn is the Best B2B Ad Network
13. Pinterest
Pinterest users are 47% more likely to be introduced to new brands than users on other social platforms.
Pinterest advertising is a pay-for-placement system that now allows brands to reach over 200 million monthly users on Pinterest today. Pinterest ads contain an image, caption, and link, and are displayed in users' home feeds.
Pinterest operates differently than other popular social media platforms. Many people don't use the network for broadcasting content to their followers — they use it to save valuable ideas, products, and content for a later time. Since many consumers save products to go back and purchase them later, Pinterest is the perfect tool for businesses selling products or content. In fact, 93% of users plan purchases with Pinterest, and 87% actually make a purchase because of something they saw on the platform.
14. Snapchat
Below are the reasons you should consider advertising on Snapchat:
You Can Reach a Massive Influential Audience.
You Can Track Customer Behaviors with the Snap Pixel.
Snapchatters Are Hyper-Engaged
It Offers a New Way to Break News and Trends
It Leverages Direct-to-Audience Video Interactions.
It's a Powerful Vehicle for Influencer Marketing
Your Content Will Never Be Lost During Busy Times
Snap Is Expanding Stories to Other Platforms
It's a Great Way to Reach Mobile Gamers
You Can Feature Multiple Products with Collection Ads
You Can Upload Existing Product Feeds to Automatically Generate Ads
15. YouTube Ads
According to Google, "Every month, more than 1 billion people watch more than 6 billion hours of YouTube video." With such a large audience spending so much time on one platform, it's no wonder that YouTube is becoming the preferred place to advertise for many businesses. From easily accessible statistics to a proven influence on purchasing behavior, discover these five reasons why your business can benefit from YouTube advertising.
YouTube's Reach Is Enormous
YouTube Influences Purchasing Behavior
It's Easy to Track Ad Metrics
Advanced Targeting Is Available
ROI Is High Across Pricing Options
16. Propel Media
PropelMedia.com is a performance-driven media company that connects both advertisers and publishers to the right content, right audience at the right time in order to optimize the right results.
Advertisers and publishers have different packages to choose from. Advertisers are linked with a targeted and interested global audience while using algorithms and data-based information to generate optimal results.
Publishers, on the other hand, can make use of the technology made by the team of PropelMedia which can monetize the publisher's content, along with PropelMedia's integrated technology and online videos. They also ensure to employ the best technology and safety for all advertisers and publishers
17. Revcontent
Revcontent is considered the world's fastest-growing content recommendation network with over 250 billion content recommendations displayed per month.
Revcontent is partnered with over 2,300 publishers and 1,500 advertisers. To provide personalized content recommendations, Revcontent delivers ad content that blends into a publisher's website design rather than a commercial message.
This makes the ads less jarring for the readers. Often the ads will use wording such as "you may like" and "recommended content."
The art of personalizing ads in order to improve user experiences is constantly evolving. By personalizing at the individual level using machine learning, ads will become more valuable and resonate with the audience of its readers.
Another reason why using machine learning to automatically customize ads is important is because manually designing ads for each demographic is not practical.
The tailored ads include products related to what you have been looking for, articles to websites that you visit frequently and personalized calls to action.
18. Spotify
You may know Spotify as the music streaming service that enchanted music lovers around the globe. However, Spotify is quickly becoming the advertising platform captivating marketing professionals as well.
Spotify has 217 million monthly active users, and 123 million of those are reached by Spotify audio advertisements every month. This large audience pool is further qualified by its link to real-time, data-based user preferences.
On this platform you can:
Create an audio ad from scratch
Reach unpaid Spotify users
Target based on demographics, interests, platform type, moods, and music preferences
Target specific artist fans (only if you are an approved advertiser, clearly promoting the artist(s) or an event in which they are performing)
Forecast impression estimates
Retarget users that have engaged with your ads before
Create sequential messages to tell a longer brand story
Track campaign reporting (including the number ads served, clicks, click-through rate, reach and frequency)
On Spotify, you can't yet:
Create custom audiences from CRM data or an import
Reach paid Spotify users
Target fans of specific artists (if you are not an approved advertiser, clearly promoting the artist(s) or an event in which they are performing)
Track conversion metrics (including sales/conversions, ROI, CPC or CPA)
19. Pandora
Every day, people listen to the audio for a quarter of their waking hours. And for nearly a century, advertisers have leveraged the medium to documented success.
Today's audio is even better: it's personalized for individual tastes and daily routines; new technologies are the gateway to more choices, more accessibility, more control, and thus more engagement. And for those reasons, there has never been a better time to be a marketer who invests in audio.
It's no secret that Spotify and Pandora are two major rulers of the music streaming business. Their reigns extend past this realm and into the audio advertising industry, dominating the ways in which marketers can reach their target consumers.
Though the two platforms are similar in their purpose and functions, they each offer unique capabilities to the advertiser. Each platform boasts its own advantages over the other, yet they also each fall short in some categories.
Before deciding whether you'll go with Spotify or Pandora for your audio ads, it's important to carefully evaluate what exactly your brand's high-level needs are in order to seek the service that is right for you.